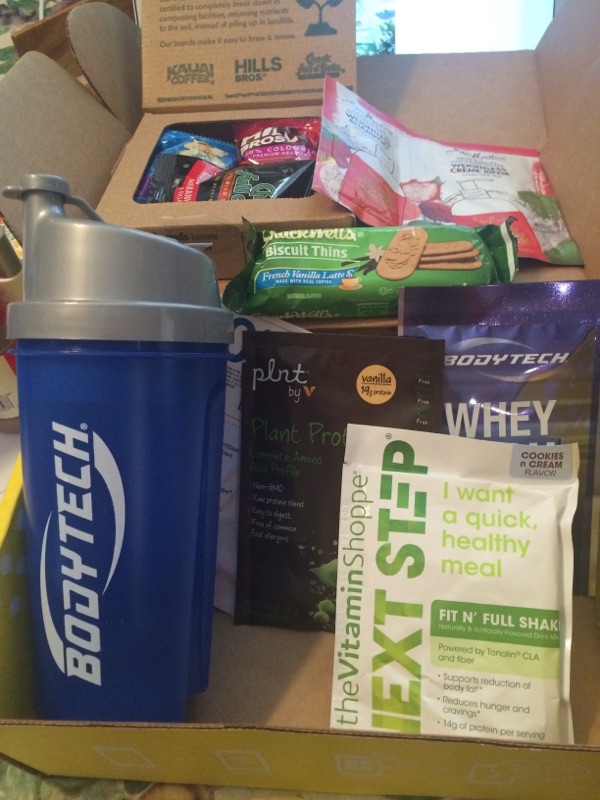 I have received Revive Voxbox from Influenster for testing purpose. There were 4 products to try and review!
My most favorite is
SnackWell's Biscuit Thins!! (A+) I love French Vanilla Latte (there are 3 variations) . It has real coffee in them, so do not try if you do not like coffee.
The Vitamin Shoppe Protein Powders (B+)- Fit N'Full Shake for meal replacement. I lost one pound when I replaced a meal for a day.
SheaMoisture Fruit Fusion Coconut Water Weightless Shampoo and Creme Rinse.(B+) I love how shampoo feels for my long hair. Creme Rinse may not enough to moist my very thick dry hair, but had a nice texture.
My favorite of 3 I tried and my favorite was Chock FUll o" Nuts coffee. It is a better for the environment single serve pods.
​Oh, my gosh....the texture of this mousse is better than ANY mousses I have tried. I have tried so many in my life and this is the smoothest of all. If there is no sweet Vanilla scents, this will be my holly grail products for my hair. I really really hope they will come up without scents.
2.1 oz is $3, 7 oz is $7, it is so affordable. If you are a budget buying this is the product for you for sure. I strongly recommend it. I have received this product from Influenster for testing purpose, but my opinion is on my own.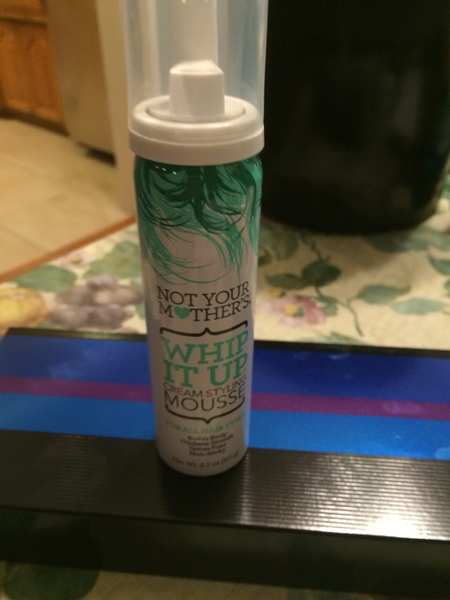 https://instagram.com/nymbrands/
https://www.facebook.com/NYMBrands?fref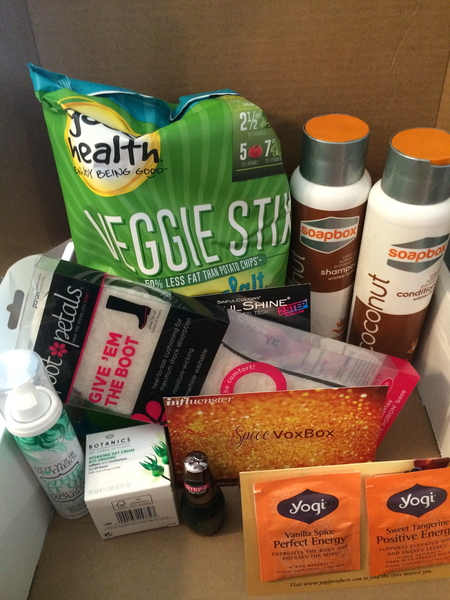 I have received Spice VoxBox from Influenster for testing purposes. My favorite products are
Botanics Organics Day Cream(A) $12.99
Foot Petals (A) but it is bit pricy.... Give them the Bot $18.95
SinfulColors SinfulShine Nail Polish (A) Top coat (C)
Good Health Veggie Straws (B+) -Definitely healthier but I can not give up chips....
SoapBox Shampoo and Conditioner(B)... When you buy you are helping some products in the world(Mine was Nepal and Bangradesh), so that makes it A for me.
Yogi Tea(Tangerine)A+ (my new favorite!!!)
Yogi Tea (Vallila) C(not for me...)
Not your Mother's Whip it up cream Mousse $3 (2.1oz) C(smooth mousse I love that texture but the scents is too sweet for me) Otherwise, this has the best texture than high end mousse.
This foundation became my new favorite drugstore foundation. I have dark spots I got from my pregnancies, and it had not changed after 3 weeks of use, but I like the fact it is good for dark spots. I have sensitive skin but this product does not irritate my skin and there is no scents. I received this product for testing purpose from Influenster, but I already bought different colors with my own money.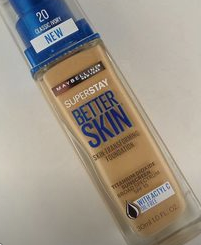 I got Voxbox from Influenster. Here are my reviews on the products I got to try from this box.
No.7 Protect and Perfect Advanced Sachet - It has a little weird scents when you put on your skin then it disappears. It has thick consistency and I do not like it as much as other liquid serum.
NYC Expert Last lip Color in Sugar Plum - $1.99. It is amazing for the price. My favorite of this range of price is Wet and Wild Matte Lipsticks. This one has sweet scents. If you do not mind, it is a product to try. Good color and great price.
Cerestial Seasonings' Candy Cane decaf Green tea - Highly Recommended if you are looking for decaf varieties. It has strong Mint flavor, so do not get it if you do not like it.
EcoTools Hair Brush $10.99 - Highly recommended for the price. It feels really good on head.
Rimmel eye remover- $.7.49 It is good. Although there may be others that is cheaper than this or get this when it is on sale.
Rimmel Scandaleyes waterproof kohl kajal eyeliner- $4.49 - great for the price. pretty soft
McCormick Thyme - $4.79 Highly recommended - it tastes great.
Fruit Vines Bites in cherry $1.28-$1.79 Not sure... I do not like this kind of sweets. If you like gummies, this is for you.