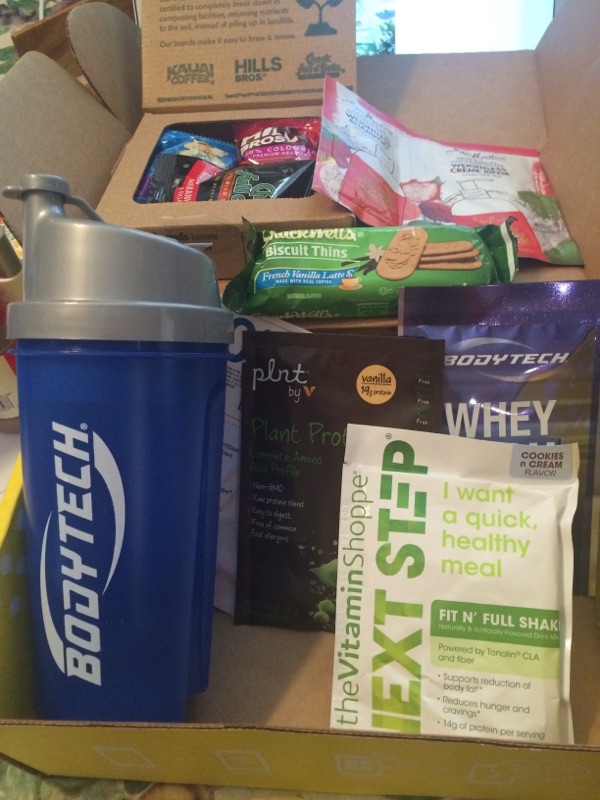 I have received Revive Voxbox from Influenster for testing purpose. There were 4 products to try and review!
My most favorite is
SnackWell's Biscuit Thins!! (A+) I love French Vanilla Latte (there are 3 variations) . It has real coffee in them, so do not try if you do not like coffee.
The Vitamin Shoppe Protein Powders (B+)- Fit N'Full Shake for meal replacement. I lost one pound when I replaced a meal for a day.
SheaMoisture Fruit Fusion Coconut Water Weightless Shampoo and Creme Rinse.(B+) I love how shampoo feels for my long hair. Creme Rinse may not enough to moist my very thick dry hair, but had a nice texture.
My favorite of 3 I tried and my favorite was Chock FUll o" Nuts coffee. It is a better for the environment single serve pods.